Powerful drive units according to the latest norm
IE3 / IE4
Surface aeration with highest efficiency
up to 2.8 kg O2/kWh
High-performance gear drives with special bearings
bearing life span of more than 120,000 hours
Completely made from stainless steel
AISI 304 or AISI 316
High oxygen transfer rates
Alpha factor (α) 0.9
Flyer of the BSK®‑Turbine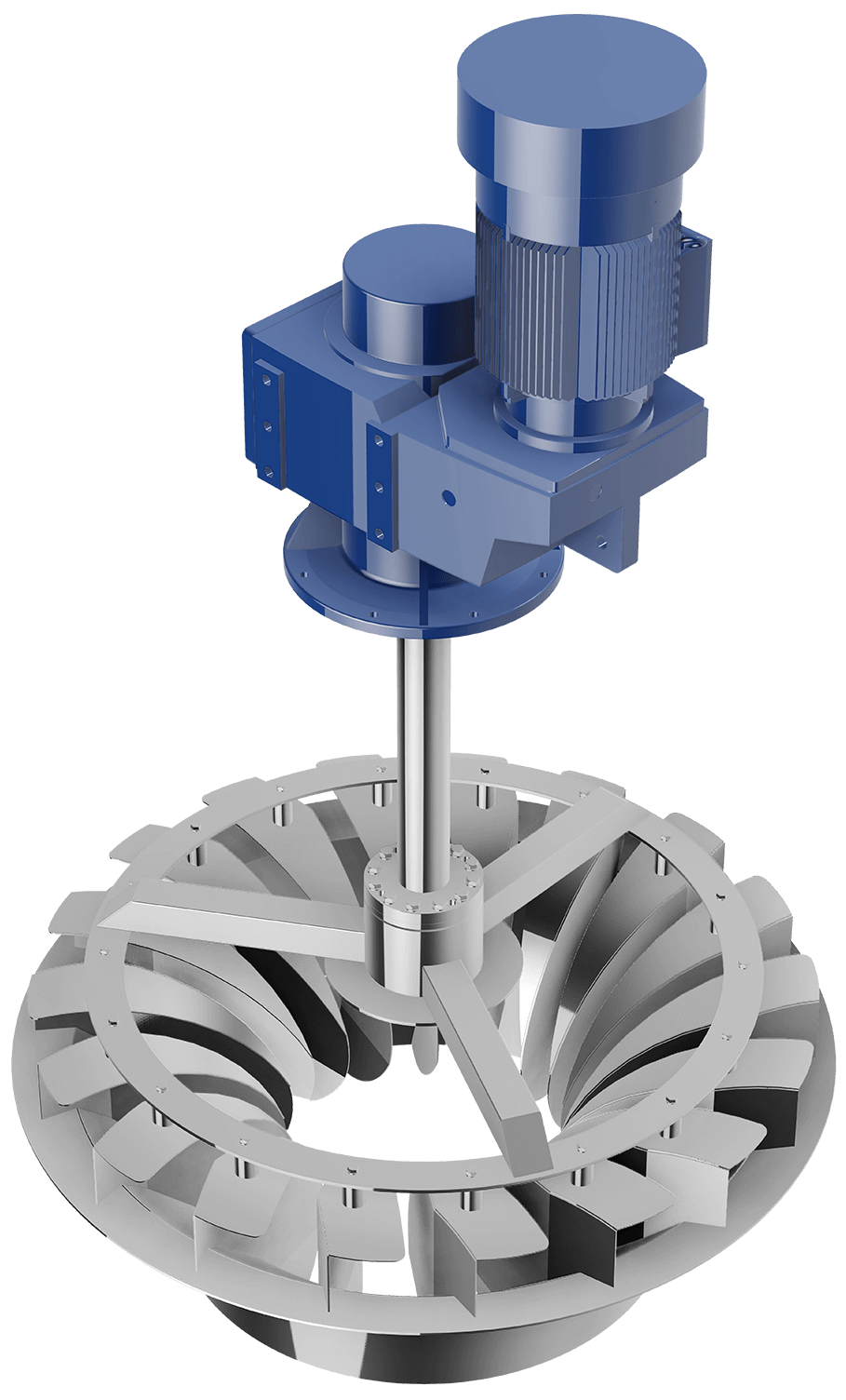 Advantages of the BSK®-Turbine
High efficiency
The special hydraulic shape of the BSK®-Turbine makes it possible: up to 2.8 kg O2/kWh
Advantage: significant savings in operating costs (More than 60 % of the energy demand of a wastewater treatment plant is spent on the aeration of the biological stages.)
Exemplary aeration and mixing performance
The special hydraulic design according to the "Francis-concept" allows not only an optimized aeration, but also the circulation rate is unique, even in deep tanks.
Made of stainless steel
No material is more suitable in wastewater than stainless steel: No corrosion and almost unlimited lifetime. Free choice of alloy is possible (AISI 304L, 316L etc.)
Durable construction
365 operating days per year and maximum daily service require extremely robust components.
BSK® drives provide the answer: Service factors up to 3.0 and double-bearing technology.
No efficiency loss
Design-immanent, no decrease of power input, high alpha (α) factor ≥ 0.9, no loss of efficiency in oxygen transfer capacity compared to fine-bubble aeration.
Minimal installation effort
No pipes no blowers and no housing/no complex civil works for compressed air units needed, no problems with condensated water
Easy maintenance
No maintenance components under water. The only maintenance is an oil change every 2-4 years (depending on oil quality). In case of repair: Easy disassembly without emptying the tanks.
Less spray and aerosols
Low splash height and channeled ejection of water causes less aerosols, no splash guard needed.
Fields of application
Aeration and mixing of activated sludge in biological wastewater treatment plants (sequence batch reactors, traditional continuous systems)
Aerobic sludge stabilization
water treatment
Typical applications in the field of biological wastewater treatment:
Municipal wastewater treatment plants:

Wastewater treatment plants for municipalities and cities
Sewage treatment plants for hotels
Wastewater treatment plants for military camps

Industrial wastewater treatment plants for the food industry:

Dairies
Fish canneries
Potato processing industry
Slaughterhouses

Industrial wastewater treatment systems for the non-food sector:

Paper mills
Textile mills
Tobacco industry
Rendering plants, etc.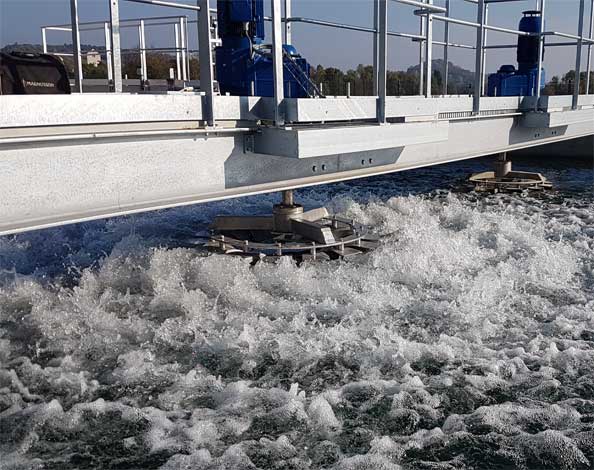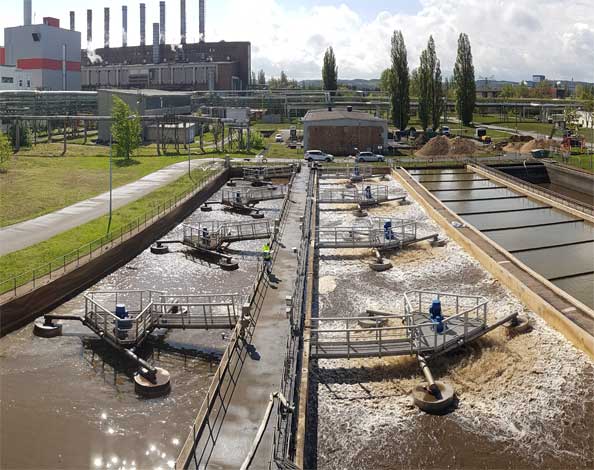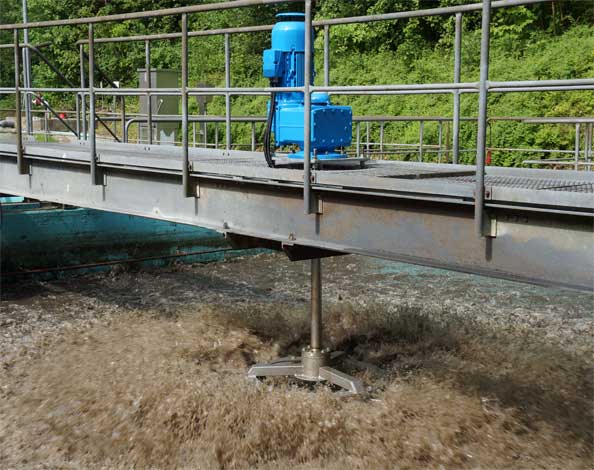 Construction details
General Layout of the BSK®-Turbine surface aeration system
1 Three-phase motor
2 Flat gear unit
3 Oil reservoir
4 Baseplate for gear unit
5 BSK®-Turbine
6 Drive shaft
7 Fixed bridge or floating system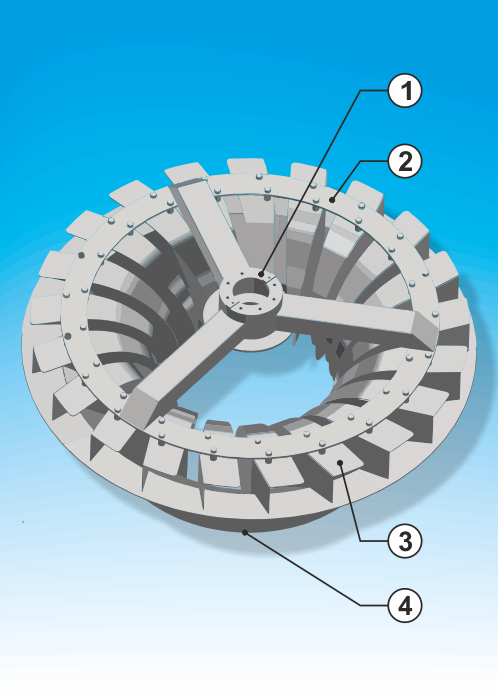 Components of the BSK®-Turbine
1 Connection flange
2 Crown ring
3 Conveyor blades
4 Baffle
(All parts are made of stainless steel)
Versions / Sizes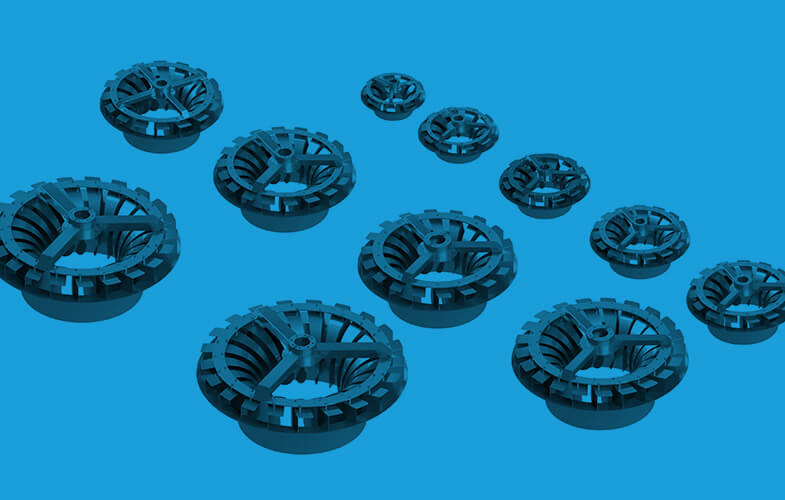 Sizes
11 different standard sizes available: diameters from 900 up to 3,000 mm
Material
Manufacturing is possible in various alloys of stainless steel:
stainless steel (AISI 304L)
stainless steel (AISI 316L)
Different steel grade upon request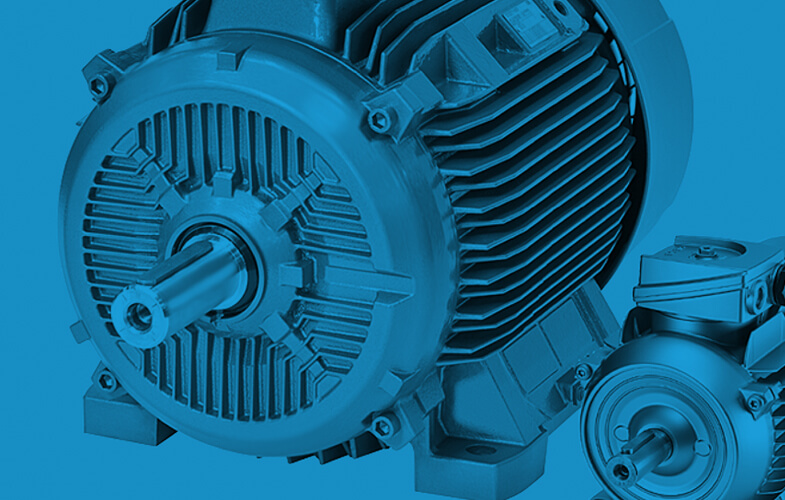 Drive system
Motor power from 5.5 kW to 130 kW, Standard efficiency class: IE3, on request: IE4
High-performance gear in industrial quality with hollow shaft or flanged shaft
Direction of rotation
left- or right-handed available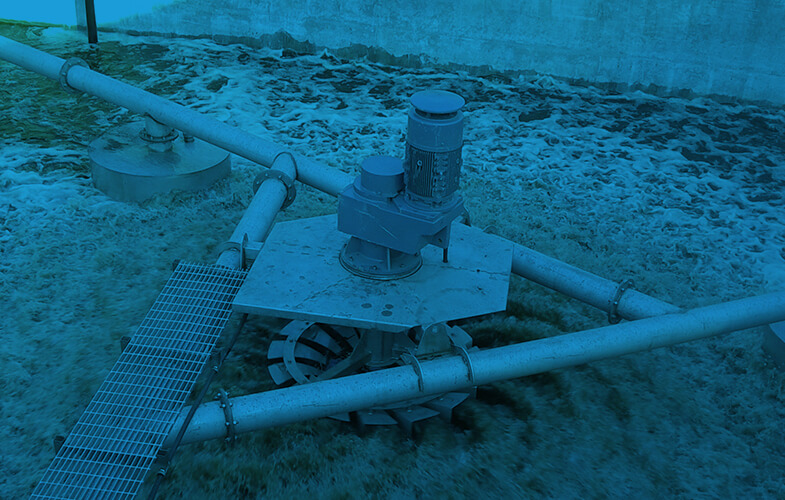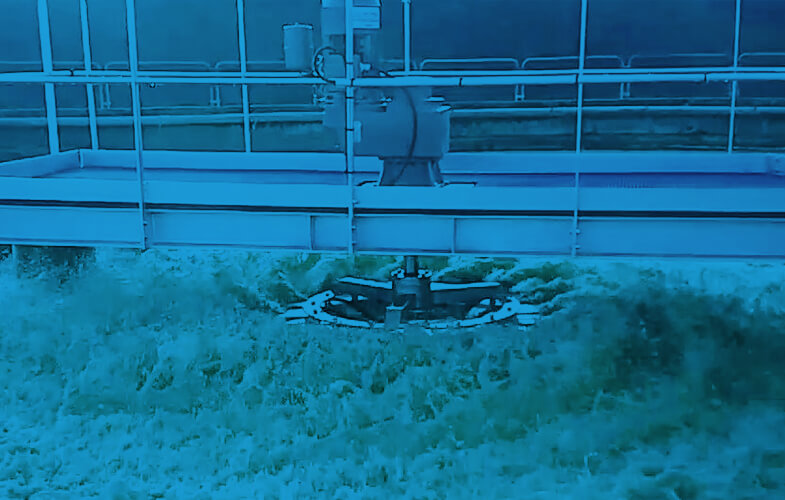 Installation
Mounting on floating systems (adaptable in height according to different water levels, e. g. in SB-reactors) or fixed installation on steel or concrete bridges (at constant level)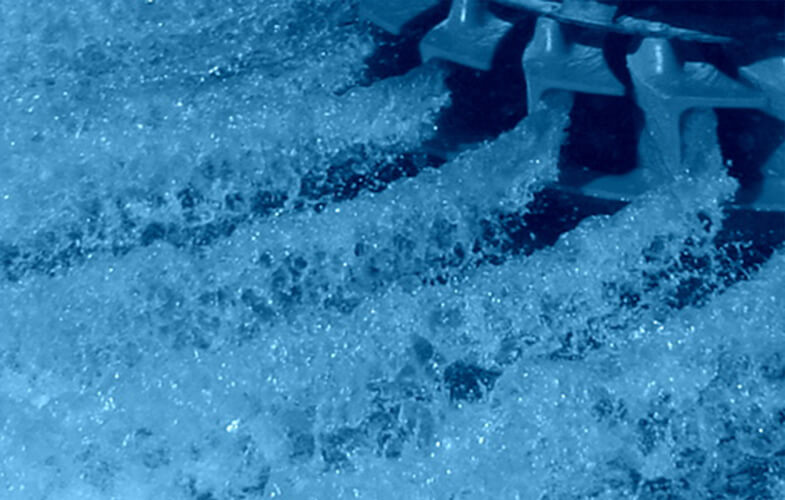 Oxygen input
up to 308 kgO2/h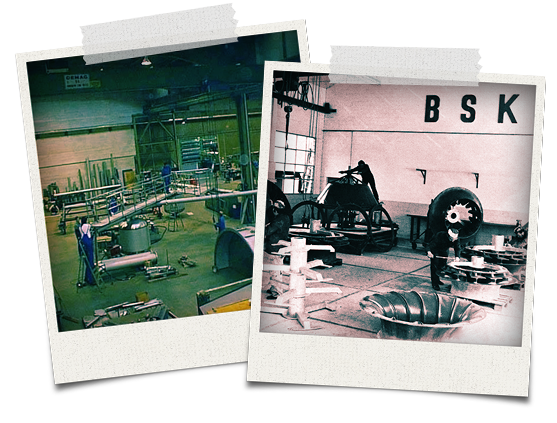 History
Developed in 1960 based on proven "Francis"-design – testing program over several years
1990 continuous improvement process – highly efficient hydraulic design
Based on the experience of the last 40 years, combined with the latest hydraulic models, a new generation (BSK®-Turbine) was developed
References
More than 2,000 BSK®-Turbines are in operation worldwide (including the references of our Swiss partner NORM A.M.C. AG), e. g.:
Further references worldwide
Do you have questions about the product?